Meet Anton, new graduate.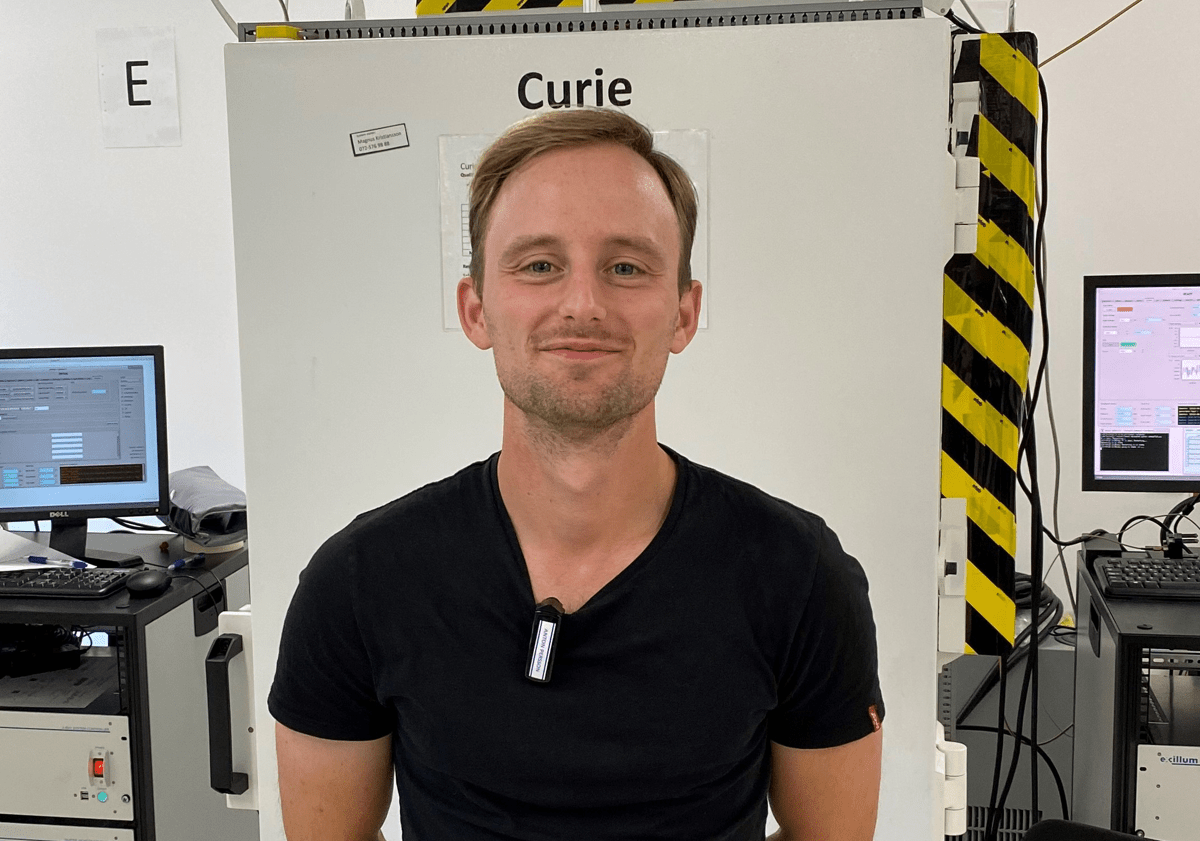 Hi Anton,
You just started your new job. What have you done so far on your onboarding?
I have followed my colleagues as they assemble the systems and started to perform my tests under supervision of a senior engineer.
It happens that you did your Master Thesis project with us. Tell us about your thesis.
The thesis was about modelling the jet loop system used in the X-ray source. This multi-physics model would highlight possible improvements of the jet loop system and enable optimization of said system.
I eventually found that small changes in some parts of the system would increase the stability of the flow, and that some parts that were thought of as obvious cases of optimization had little to no effect when customized.
How was life as student at Excillum?
I enjoyed it very much, enough to apply for my current position at Excillum. The atmosphere here is very inviting and I felt that everyone takes time to help whenever help is needed. The team spirit is strong at Excillum.
Likewise! We really enjoyed having you here as student. So much that we offered you a job as Test Engineer. Why was Excillum a good match for you?
Besides what I mentioned above regarding the atmosphere, the technology itself is definitely a factor as well, as it is incredibly interesting and high-end.
Overall, I feel that I can develop a lot at Excillum professionally and that there is no limit to how much I can learn from my colleagues and from the technology within the systems.
There is a lot of knowledge stored within these walls.
Talking about development. You are not only an engineer, you are also a successful salesman, I am curious to know if you can see yourself in a customer facing role in the future or if research and development is your path?
I guess I am! Jokes aside; I am very outgoing and really enjoy socializing and building relationships with customers, and I can definitely see myself as a technical salesman in the future. The thought has crossed my mind. But at the moment I am focusing on developing my R&D knowledge and I want to give it a shot before I determine what path I want to go in the future.
Thank you Anton and it will be great to follow your career here at Excillum!