Meet Leland our Systems Engineer from the US
"I have zero regrets buying a one-way ticket and moving to another country"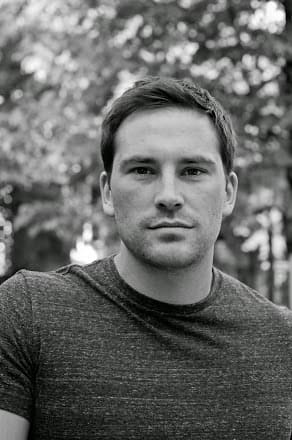 Hello Leland!
You are a part of the Engineering team here at Excillum, but really what do you do here? 
I'm a Systems Engineer with most focus on the NanoTube Project, I'm driving it from research to production. 
How would you describe Sweden in comparation to the US? 
There are many differences between the cultures, but maybe less since social media has connected so many people today. In the work place, the companies seem to operate more on a flat plane and are more work/life balanced. The connection between the CEO to employees in a company here is much closer. America tends to operate more on a hierarchy structure and authority is questioned less. There are benefits to both structures. Also work/life balance is very nice here as it allows for people to have a life outside of work and focus on work less when not working. In America, it tends to be that you are stressed to produce, more micro-managing and less freedom within a company. 
The Swedish society has more of a collective feeling of society while America has more on an individualism feeling. I do miss that part of America with the greater feeling of independency and a bit less control. I also miss the less regulations. I suppose it goes with the high-risk high-reward in a way. The equality here is further ahead which has advantages, for instance, greater respect is achieved. More of the world should know that we are equal in many ways but need to remember that we are all very different. In America, people are not treated as equal, which is not good, but they are more aware that everyone is different.  
What was the main reason you decided to move to Sweden? 
There is not one reason that trumps all other reasons why I have chosen to move to Sweden. It is more of a tie between seeing more of the world, expanding on cultures, make a life change, shake things up, and take on a new challenge. I suppose the simplest reason is that I had the opportunity to do so, and made it happen. Goes back to the risk vs safety. I have zero regrets buying a one-way ticket and moving to another country. Most people that do it, do not regret it.   
What's your favorite spot in Stockholm? 
There is a small tie between being in and around city central and sailing in the archipelago during the summer. I also really liked being up in Kiruna and around Esrange in the late winter. Very peaceful and quiet. If the weather is clear, you get the northern lights with little to no surrounding light pollution. I suppose I have never been known for favoritism.  
Why did you choose to join Excillum? 
Excillum had a Systems Engineer position open in which much of my expertise matched up with the description. I also wanted to focus my career on more of a systems level platform and less focus on more individual tasks, I aimed for the "big picture.
Thank you Leland. We all hope you are excited about the Swedish winter!