Meet Malcolm - from Master thesis student to professional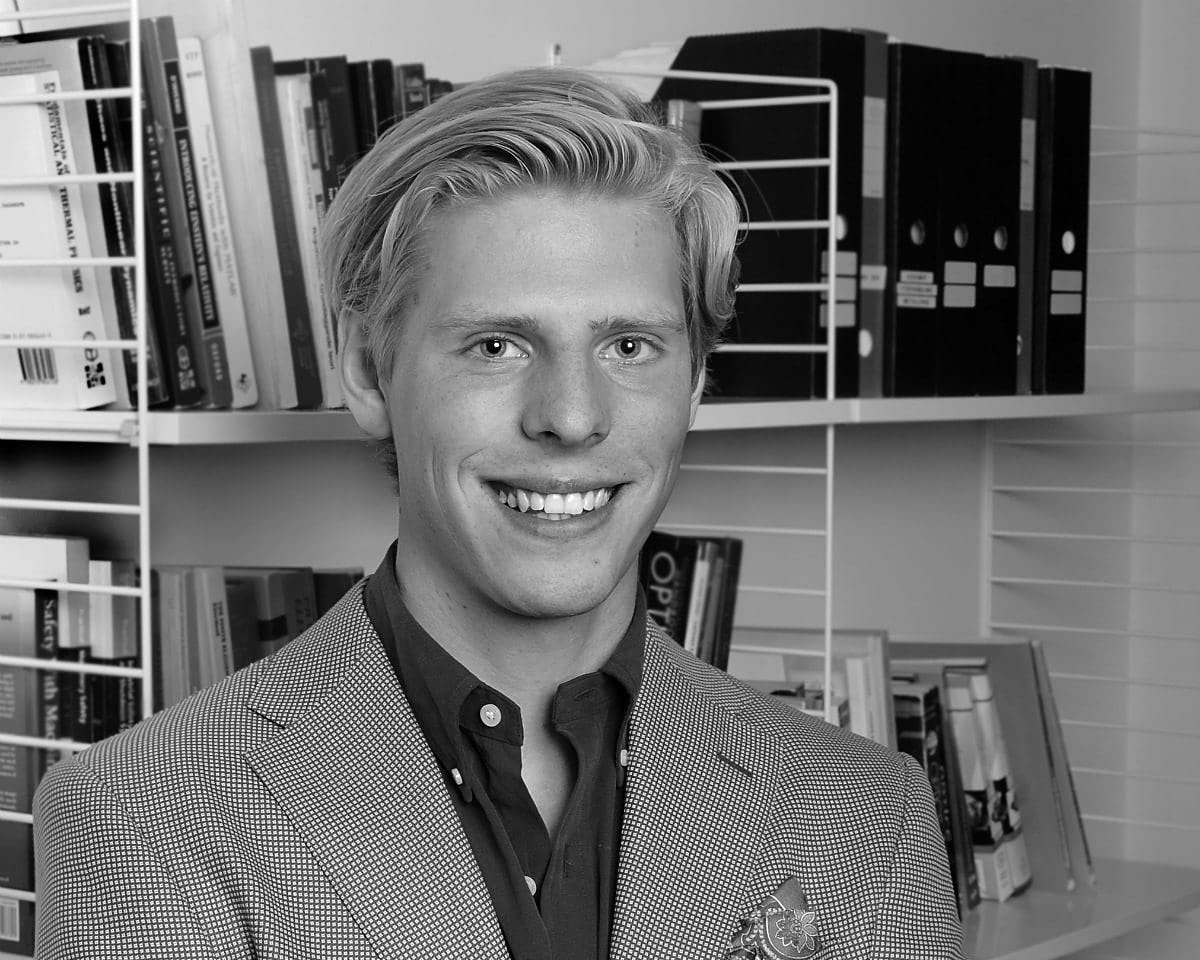 "The great thing about Excillum is that we are a small company, making the opportunities for your own growth huge"
Hello Malcolm!
You have an interesting background here at Excillum, as you started working with us already at your Master's. But apart from that, who are you?
I am a huge sports and car enthusiast that doesn't like to lose. I am also an engineer with a background in engineering physics with a main interest in applied physics from Uppsala University where I graduated in 2017. I like to take on new challenges and learn skills that I previously did not possess. Soon I am finishing off my second year at Excillum.
What do you do here at Excillum?
I am a product specialist engineer that work with our customers all around the world. My daily work varies a lot, everything from troubleshooting, optimizing performance, practical work to installations/maintenance at customer sites. Given that we have sources all around the world my job has included a lot of travels. Since I get to interact with our customers all around the world I have gotten to learn even more about their applications and how we can improve our product to keep on pushing the limits. It has been truly great!
You started your career here as a master student. How come you decided to do your thesis here?
As every student I applied to many different thesis projects, which lead to a lot of opportunities. However, after the interaction I had with Excillum the choice was easy. The dedication and reactive response from Excillum was fantastic, no other company I applied to could compare. I also fell for the products that were well aligned with my background. Everything from physics, software, electronics to production is at the same place, which not only gives you great overview over the company, but also offers you loads of opportunities to learn from the best within different fields. This makes it possible to continuously grow and find new challenges/opportunities.
What was your thesis about? And how did you collaborate with Excillum?
My master thesis aimed to explore the performance of polycapillary optics, when aligned to one of the most intense X-ray micro sources in the world, our liquid-metal-jet D2+. The project covered everything from implementing the physical setup to constructing a software to collect data and then analyze that data. 
I spent 100% of the time at Excillum and already at that time I got to integrate with lots of people. One of the best parts was the level of trust given to me. Allowing me to work independently while having great support when needed.

Overall, Excillum treated me very well, which was one of the reasons I wanted to stay here. 
How would you describe your journey here at Excillum?
After my master thesis I started as a junior X-ray engineer with a main responsibility on a project within polycapillary optics. Later on, I got the opportunity to become a product specialist engineer. The experience I have gained from this is something I am truly grateful for. I now know how important support and customer treatment is for the success of a company. 
Do you have a professional or personal goal you would like to share with us?
I have always wanted to work close with development. The great thing about Excillum is that we are a small company, making the opportunities for your own growth huge. I recently got accepted as a software engineer at Excillum. This is the next step of my chapter and a journey I look forward to pursuing.  
Thank you Malcolm, for sharing your journey with us!