Meet Morad our new Production Engineer
"We are more open to change than many other well-established bigger companies"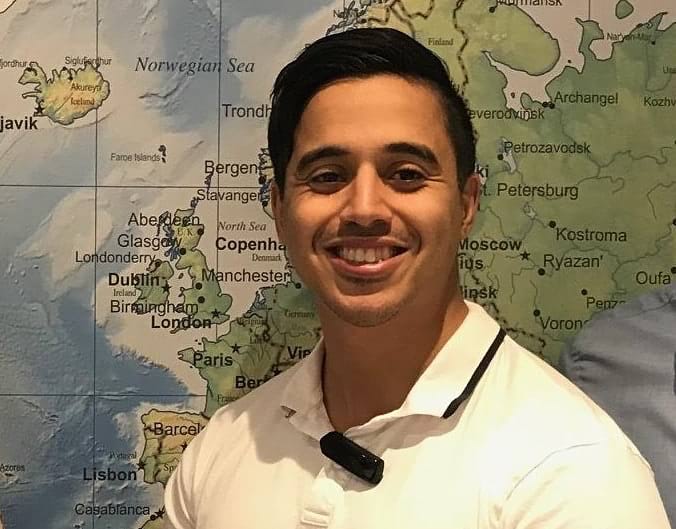 Hello Morad! 

You are one of our newest employees here at Excillum. Who are you?

I would describe myself as a positive and open-minded person. I am goal-orientated and extrovert, and the kind of person who loves a new challenge.

How have you experienced your first weeks?

First and foremost, I would like to say that it is really exciting to be here! I have been here for about five weeks now, and what I'm most fascinated about yet is probably our product. The x-ray industry is an entire new field to me, and it is very interesting to be working with the next generation x-ray technology.

Also, working in manufacturing at Excillum is quite special as you work very close to research and innovation. This I really enjoy. Additionally, it's fun working with our very advanced and high-tech technology, as one must be very precise to optimize the functionality.

Why did you choose to join Excillum?

Hmm... the answer to this question is a lot like my prior one. The main reason for my interest in Excillum was the product. I was excited about the challenge!

What's the biggest difference from your last position?

The main difference is probably that my current position comes with more responsibility, as well as more freedom. Excillum is a rather new company with a new innovative technology, this means we are more open to change than many other well-established bigger companies. We are growing and are excited to try new things! In my last position, the possibilities to effect processes and structures where rather limited. But at Excillum much of the production is not yet defined, meaning I have a possibility to try and implement new ideas.

Why did you choose a career in production engineering?

Production is a wide engineering area, as you work close to design, quality, logistics etc. So, for a person who likes engineering and a difference in work assignment, it's a good career path.

For me, I was always sure I wanted to be an engineer. I loved maths and physics in school and was also very interested in technical stuff such as cars and computers. The reason I decided to go for mechanical engineering from the start is that it combines so many areas, and I wanted to work with so many things! This is also the reason I decided to specialize in production development. Other areas I considered was design and product development but specializing in production development seemed to be opening up a wider range of different tasks. I guess this goes back to me enjoying being busy and to challenge myself with new assignments.

Do you have a professional or personal goal you would like to share with us?

Of course, I want to work with production, but I also love design and testing. My end-goal is to become a project leader, but before that I would like to get some broader experience in different departments. I want to learn how to work in different areas and get insight in what kind of issues are associated with different parts of the company.

Thank you Morad. We hope you will keep enjoying working here